It's on the House!
Date Posted: Thursday, November 16th, 2017
LED Lighting Coupon:
The MSC of the City of New Castle is proud to partner with the Delaware Municipal Electric Corporation (DEMEC) and Ronny's Garden World to offer you $2 off one string of LED holiday lights. As you begin decorating for the holiday season, consider LED lighting to save both money and energy. All you need to do is print out the coupon below and start saving!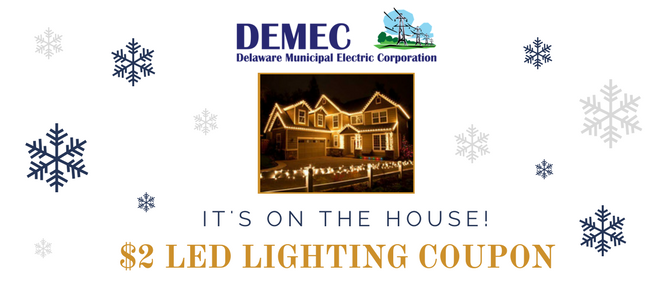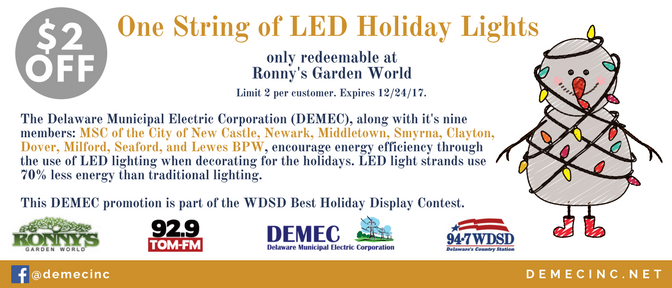 Tags: decorating, DEMEC, Energy, energy efficiency, holidays, LED, MSC, savings, utility